Year 2
Welcome to Year 2! Our teachers in Y2 this year are Mrs Harper, Mrs Todd, Mrs Templeton and Mrs Devlin. We also have Mrs Gordon and Mrs Baillie who give fantastic support to the pupils in class also. We are working hard in every area of learning. Here are some of the things we have been focusing on this term:
Literacy - revising all our initial sounds, learning and practising the first 30 high frequency words, letter formation, making sentences.
Numeracy - counting up to 20, number recognition up to 20, revising 2D shape, starting to learn 3D shapes, finding one more/less, the number before and after, adding on 1/2.
WAU - we started the year looking at our topic 'A Healthy Lifestyle' and since half-term we have started the topic, 'Fire!' Other topics this year will be Money, Air and Pirates.
For more information on Year 2 please read the school prospectus or contact the school.
Bug Club
Everyone in Year 2 is in the Bug Club.
Remember to get logged in and push yourself to engage with your reading as much as you possibly can.
Remember our school code is 7wt7
Latest Photographs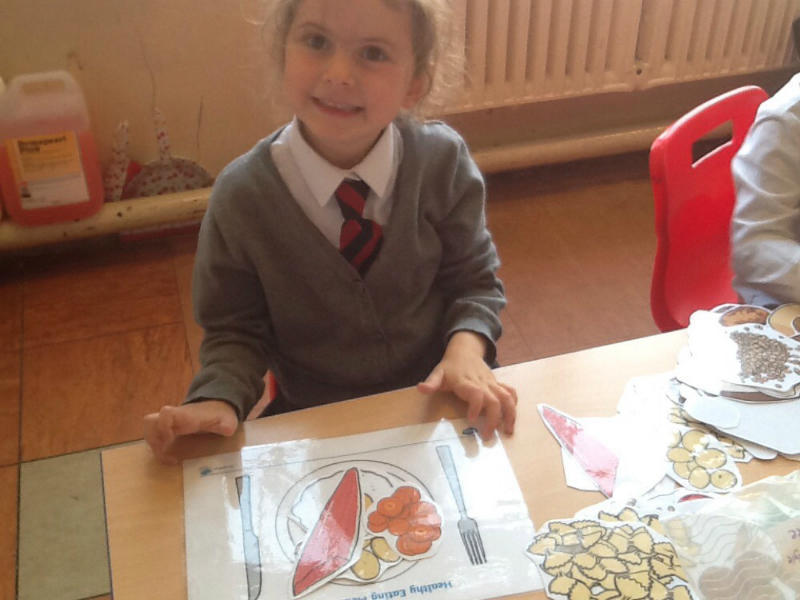 I used circles to make a beautiful flower picture!
I can sort the 2D shapes.
We are having fun begin creative with our 2D shapes during Play Based Learning. We can draw round the shapes to make pictures.
I can use the counters to make different numbers on the ten-frame.
I can find a cube!
I can show the number 10 on a ten-frame!
I used the number shapes to make a set of 13.
I can match the lower and upper case letters of the alphabet.
We love playing literacy games on the iPads. Here we are practising our letter formation on the app 'Hairy Letters!'
I can listen for the sound at the start of the word and sort the pictures with the same sound.
We can use chalk and blackboards to help us write our sounds.
Euston Street Primary School, Euston St, Belfast BT6 9AG | Phone: 028 9045 7089