Our Vision & Values
Dear Parents / Guardians
A very warm welcome to Euston Street Primary School and Nursery Unit, one of Belfast's oldest and best loved schools!
We are very much looking forward to seeing all our pupils back when school restarts.
Our mission - 'Working together for excellence in: our learning, our school, our community and our future'.
Our Vision - 'To create a safe, happy learning community where together we inspire and equip our pupils so that they fulfil their potential, use their talents and follow their dreams now and always'.
Our website contains lots of information about the school and how we aim to provide the very best that education has to offer your child.
I am sure that many of you and many of our pupils will be anxious about school restart. I want to try and reassure you that we are taking every precaution necessary and following all advice and guidance carefully.
If you have any questions or concerns please contact school by phone or email.
Please remember to help your school, your child and your wider community, by not sending your child to school if they are unwell or if anyone in your house is being tested or has tested positive. Please inform the school immediately if anyone in the home takes unwell with Covid-19 symptoms.
We are a truly innovative school community aiming to provide an environment that: is international; promotes meaningful pupil leadership; encourages opportunities in using new ICT; builds dynamic teaching and learning; and one that greatly values all of its members.
Please enjoy reading and watching and if you have any further questions please do not hesitate to contact us at school.
We look forward to meeting you.
John Armstrong
Principal
Parent 'Drop In' Mornings
Please be aware that we hold parental 'drop in' mornings every Wednesday and Friday morning from 9am to 10:15am with Mrs Killopps. There is tea and coffee and the programme regularly features events about the school curriculum and sessions form outside agencies such as Breast Cancer NI. Everyone is welcome to attend!!
Returning to School
Please visit the following link for all information available about the process of returning to school. This page and all of the information provided can be translated into any language necessary with the embedded translator tool on our website.
Many thanks
Transition for Nursery & Year 1 parents
Please enjoy our video tour of Year 1!
Please enjoy our video tour of the Nursery!
Covid-19 Updates
Please see our Parent's School Letters section of the website for the latest school news about our Covid-19 situation. You can access the information and translate it on our website at the following link.
Support Hub
STEM
House Points
March points update!! Ormeau just about pulling out ahead this early in the year!
Latest photographs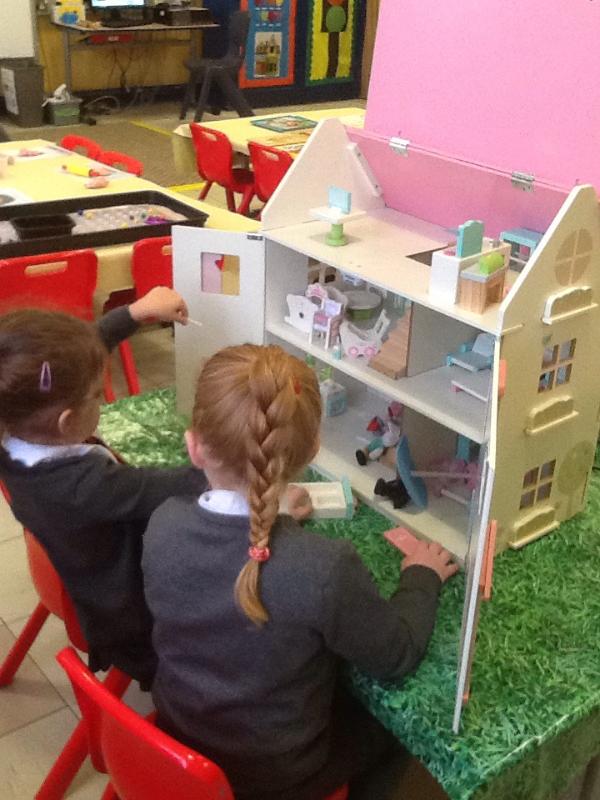 Partnerships
Visit our Transitions page
Please visit our new transitions page for all up to date information about starting Nursery or transitioning to Year 1.
Wellbeing and Support
Personal well-being has never been more important than it is right now. Check out this amazing resource from the Education Authority with tons of great ideas about how to stay busy and take care of yourself while at home.
Please visit our new Wellbeing and Support page under the PARENTS tab or follow this link,
https://www.eustonstreetps.co.uk/parents/wellbeing-and-support/
RRSA Silver Award
Huge congratulations to everyone involved in the Euston Street Primary School community.
Not only are we making progress in championing and demonstrating the rights of children everywhere but we have now been officially recognised by UNICEF as a SILVER Rights Aware school.
This is as a result of curriculum, policy and cultural changes we have made to ensure that ESPS is always ensuring that our pupil's rights are protected and embedded in the children of our school.
Many thanks to everyone on staff, parent and pupils for all of their hard work in developing and promoting the rights of children the world over.
You can read the full UNICEF inspection report for ESPS at the following link.
https://www.eustonstreetps.co.uk/cmsfiles/items/downloads/2020-01-27_15_22_28//Euston_Street_PS_Silver_Accreditation_16_January_2020_.pdf
Children's Right of the Month
Each month in school, in order to continue developing and highlighting the importance of children's rights, we choose an area of the RSAA charter to focus on.
This month we are focusing on every child's right to be safe and secure online.
This is a great opportunity to engage in conversation with your children about what we are doing in school to help keep our pupils safe online and discuss what could also be done in the home to further ensure all of our children are always safe, secure and sensible online.
Eco Flag Awarded!!
Well done to all our Euston Street Eco Warriors who have worked extremely hard over the past 2 years and have managed to earn our Eco Green Flag for 2019-2021.
Last Thursday it was finally down to our Eco Committee to lead two Eco Schools NI assessors around the building, showing and explaining the hard work that every class put into being Eco and how they have been supported in this at home. There is an immense amount of work that goes into this in school and this has also been greatly supported by you.
The Eco Committee were extremely confident leaders for the day and after a few nervous glances and a lot of enthusiasm, they found out that we had indeed been awarded our Green Flag again.
Thanks again for all your support!
Meet your House Captains!!
Well done to our Year 7s who have been elected captains of their houses! The race for election was long and it sure was tough but the people have spoken and the outcome has been decided. We have the upmost of confidence in our captains and look forward to a year decisive and meaningful leadership for these young pioneers of democracy.
Safety Notice
The damage to the footpath and the obstructions caused by building vans and cranes etc. on Redcar Street have been reported to the Roads Service now on 2 occasions. I would encourage all not to park near or use the footpath if it can be avoided.
Thank you
John Armstrong
Euston Street Primary School, Euston St, Belfast BT6 9AG | Phone: 028 9045 7089