Parents' Group March - April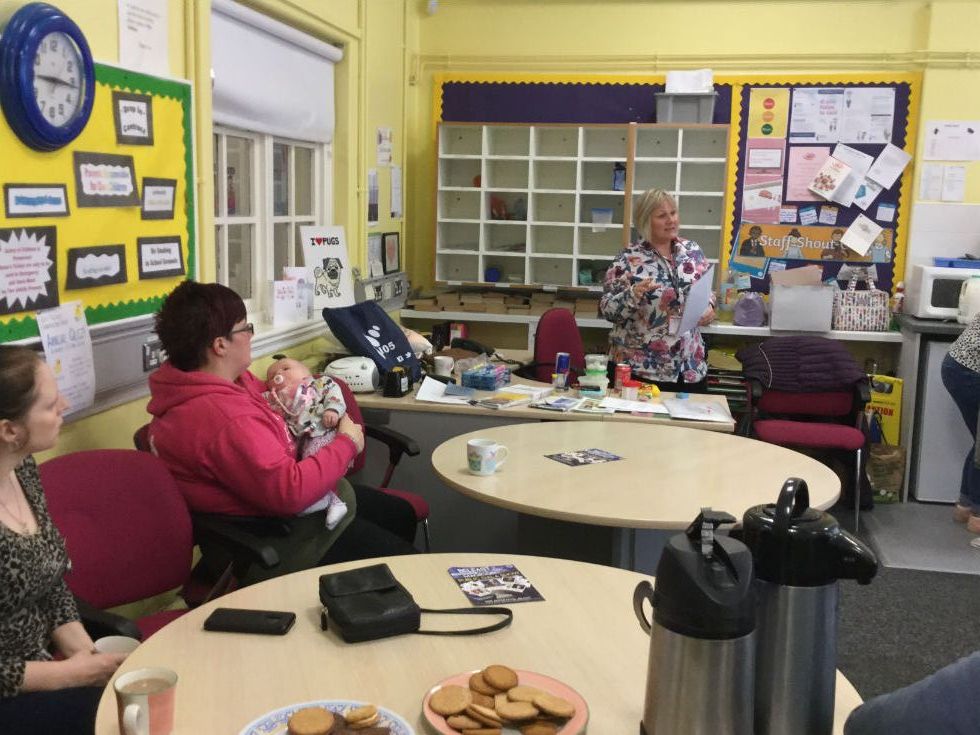 Our dentist came to talk to the Parents' Group.
Thank you for coming!
The working party are doing tasks for KS1.
The workers are great at multi tasking.
Finding out information from the Benefits Agency.
Mrs Templeton told us about 'number talks'.
These are the hand signals the children use to show that they are thinking about strategies during the 'number talk'.
Julie from Barnardos told us about Time 4 Me
We learnt about the support she gives our children
Marie-Ann from East Belfast Community Development Agency talked about wellbeing.
Ready for the Macmillan Coffee Morning
Congratulations! The Parent Group have completed their Dementia Awareness course and have received their certificates.
Julie spoke to Parents about the BOUNCE resilience programme.
BOUNCE is being delivered to classes and groups in Key Stage 2.
The Parents' Group activities are organised by Mrs Killops. We warmly invite all parents to drop in and see us!
All sessions are held in Room 15 each Wednesday from 9.00am - 10.15am
What's On March - April
Wednesday 4th March - Coffee and chat
Wednesday 11th March - Quiz
Wednesday 18th March - Stress and how to cope
Wednesday 25th March - Breast Cancer Awareness
Wednesday 1st April - Coffee and chat
School Closed for Easter
Wednesday 22nd April - Relaxation
Wednesday 29th April - Coffee and chat
Please contact the school for more information on 02890457089
Euston Street Primary School, Euston St, Belfast BT6 9AG | Phone: 028 9045 7089